by kalyani10
Dating men over 50 can seem to be a bit of a challenge since they do not make up the majority of singles hanging out at a bar or nightclub. However there still several avenues that you can explore in order to come across men on the other side of 50. So whether you are simply looking for companionship or ready for a new romance, here are some ways you can meet men over 50.
TIP: Match.com has many men and women over 50 looking for love.

Ask around

Often the most effective resource in finding a date is also the simplest one. So before you get ready to launch into a complicated dating strategy, ask among your friends and family if they know of any single guy over 50 and who is willing to go out. People close to you are aware of your preferences and priorities and thus will be able to match you with the most compatible partners. Moreover a common meeting ground like a Christmas Party at your nephew's or a barbecue night at a friend's will be much more comfortable for you to chat up a potential date especially if you have been out of the dating scene for quite a while.

Pick up a hobby

If you have already been involved in hobbies like gardening or have been member of a book club for some time but still haven't come across anybody interesting, perhaps it is time to look elsewhere. Make a list of activities which are likely to engage men over the age of 50 and then choose something that you find interesting as well. For instance home improvement classes are quite popular among men who have the time to indulge their hobbies. Keep a lookout for such classes in your locality and see if you might want to attend a few of them. However if your interests lie elsewhere, consider something to do with music; you could choose from learning to play a new instrument or joining a group dedicated to the musical genius of Mozart. Single men in their 50s are likely to have both the leisure and resources to enjoy a life of varied interests and thus such hobby groups might be good ways of meeting them.


Volunteer

Men who have garnered enough professional success often look forward to giving back something to the community in their later years. Thus you can get involved with a charity or non-profit group in your city which will put you in touch with generous-hearted men while you go out to raise funds or garner subscriptions. If you feel you are not cut out for this kind of work, volunteer at your community library or animal shelter for a few hours every week. You will not only be doing a world of good to those less fortunate than you but who knows you may even get to meet like-minded single men over 50 who also believe in working for a cause.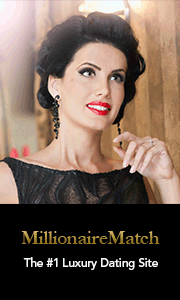 Explore the outdoors
Many men who have spent their working lives cooped up in offices take full advantage of their leisure by getting involved in sports and outdoor activities in their later years. So if you are in reasonably good health, join a sailing or tennis club and then proceed to take lessons. Not only will you meet men who are in great physical shape, but you can take advantage of the many sporting and social events that these clubs host from time to time. The golf course is especially a good place to meet men above 50 and the best part of this is that you get to play when the course in not overly crowded like during the week or in the earlier part of the day. Finally if you are partial towards unstructured sports, how about joining a hiking or biking club; you can not only search for potential partners among your co-enthusiasts but in fact admire the beauty of mountain tracks and deep forests while you do so.
Take a class
Browse through colleges in you locality and find out what part time courses or evening classes they have on offer. Choose something completely new that spikes your interest or one that you have always wanted to know about but never got around doing so. Such classes are quite popular among men who want to go back to school and learn new things. You can find 50 plus single men here. Apart from making new friends, you will also have a fulfilling time widening your intellectual horizons.
Look for lifestyle events
Browse through your local newspaper of community newsletter for lifestyle events in your city which cater to the interests of the mature segment of the population. Wine tasting events at select clubs, book-reading sessions by celebrity authors or auctions of rare objects d' art are a few of such lifestyle events which are sure to have their share of single men over 50. The best part about meeting singles at these venues is that more often than not they are financially stable enough to indulge such expensive tastes and thus likely to give you a good time too.
Join a travel club
Men who have ample leisure and resources after fifty are again likely to be avid travelers. They may have been too busy with work and family responsibilities to take time out to travel when they were younger but now that they are relatively less encumbered, they can visit all those places where they has always wanted to go. So join a travel club if your interests too lie in exploring new places and people and you may find among your club-mates more than a travel companion.
Go online
Part of the reason why finding love in later years has become easy in recent years is because of the internet. Men and women over fifty are realizing the benefits of dating websites which allow them to find friends, activity partners and even life companions based on similar interests and life values. So if you too are searching for someone over fifty but are uncomfortable hanging around a café or bar, post a profile on a senior dating site and watch your inbox get flooded with responses.